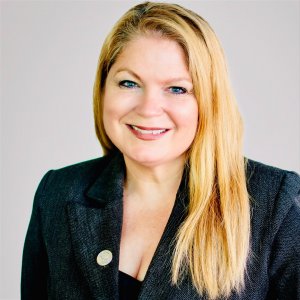 About Me
Graduated from Dalhousie University & Nova Scotia Community College with my certification in Adult Education and Business Administration specializing in marketing
Hold several certifications & designations in Information Technology, Human Resources and Sales Management and Business Management
I participate in on going continuing education to keep abreast of the changes in the real estate market by taking a variety of real estate courses offered by the Board each year
A strong background in sales, marketing and finance with over 19 years of professional sales experience with a proven sales track record and loads of satisfied customers
Associations
Member of the RE/MAX International Network of Realtors
Member of the Fort McMurray Real Estate Board
Member of the Canadian Real Estate Association
Licensed Realtor in province of Alberta
Sponsor of the Children's Miracle Network & Northern Lights Regional Hospital
Awards
I am proud to be recognized for my outstanding performance as a Multi Million Dollar Seller of Real Estate in Fort McMurray. I am proud to belong to the prestigious:
Chairman's Award (2005-2009)
MLS Presidents Club (25M)(2009)
MLS Double & Tripple Platinum Award (2005/2006)
Lifetime Achievement Award (2008)
Hall of Fame (2005)
Platium Club Award (2004)
RE/MAX 100% Club (2002/2003)
MLS GOLD Club (2002/2003)
Accomplishments
2011 Ranked #1 Agent in RE/MAX Office
2011 Ranked #36 RE/MAX Worldwide
2011 Prestigious Diamond Award
2011 MLS Legends Club Award (30M +)
2011 Ranked #19 RE/MAX Canada
2011 Ranked # 6 RE/MAX Western Canada
Top 100 Individual Sales (2007)
#30 in Canada (2007)
RE/MAX TOP 1% Individual Worldwide (2007)
(#84 out of 110,000 agents worldwide)
Why Select me as your REALTOR®?
Working with buyers or sellers is my speciality, no matter what your real estate needs or sign you see I can help take the stress out of selling your home or purchasing your new home.
A strong background in sales, marketing and finance with over 19 years of professional sales experience with a proven sales track record and loads of satisfied customers.
I work as a dual agent for my company`s in-house listings.
I have access to the MLS Board listings and New Arrivals in town.
I offer prompt & efficient service 7 days a week!
Don't just trust anyone to sell your home, after all, anyone can list your home, it takes dedication and hard work with excellent customer service to actually sell your home. For the best possible price in the least amount of time with a minimum inconvenience call me, Suzanne Anderson, at (780) 713-9178 today!